Upgrade Your Subscription
Silverstack Lab – Yearly Subscription Upgrade
You can upgrade your existing subscription of Silverstack or Silverstack XT to a subscription of Silverstack Lab. Check below if your subscription is eligible for an automated upgrade and how much the costs for an upgrade are.
Please be aware: If you want to use an additional discount code for your upgrade, please write to sales@pomfort.com
Please enter the email address, that was used in the purchase of your subscription and the Subscription ID below.
You can find the Subscription ID in the confirmation email of your existing subscription.
---
Example Order Confirmation email from "Pomfort Store <mailer@fastspring.com>":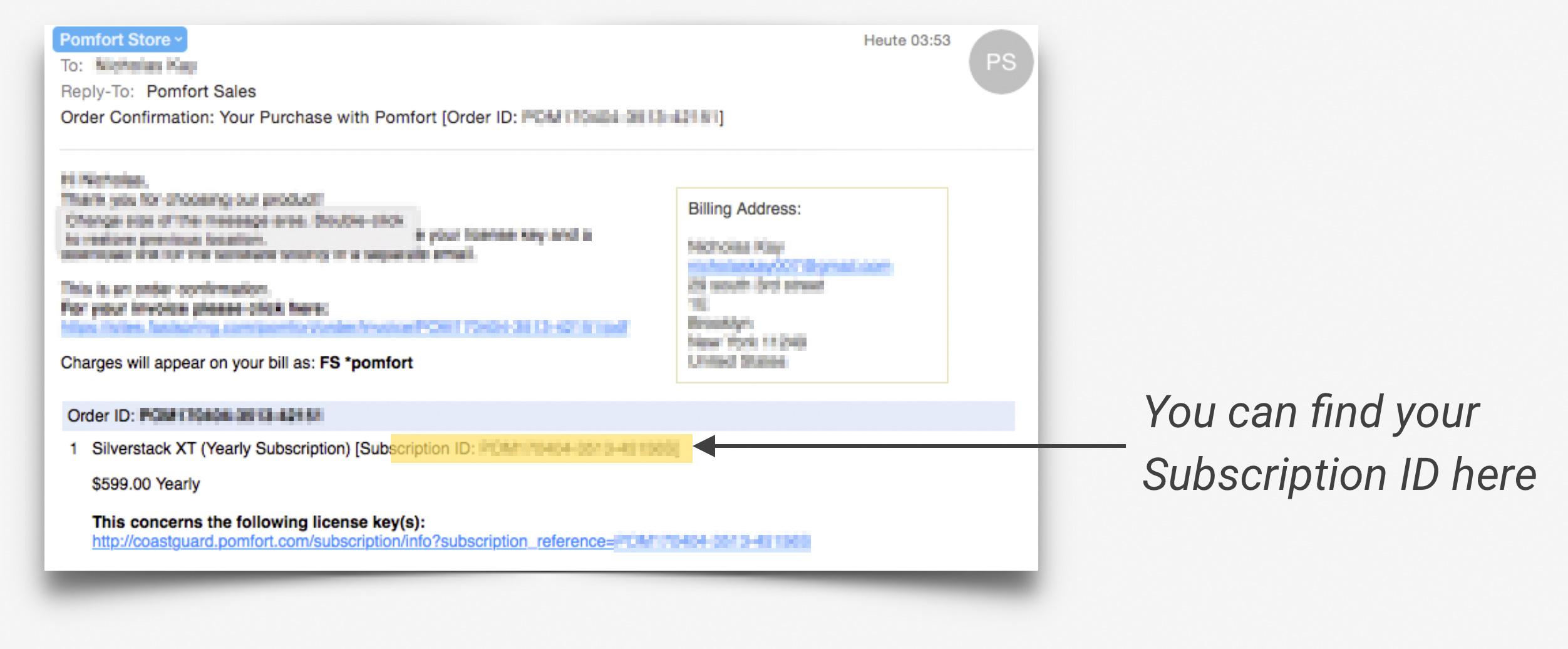 ---